Starting as low as
Website Optimized for SEO

Basic Google Maps Marketing SEO Package (3 keywords)

Hosting & Security

Domain Management

Web Maintenance

Live Dashboard Reporting

Email Support
Starting as low as
Website Optimized for SEO

Standard Google Maps Marketing SEO Package (5 keywords)

Hosting & Security

Domain Management

Web Maintenance

Live Dashboard Reporting

Email Support

Phone Support

Review Software

Call Tracking
Starting as low as
Website Optimized for SEO

Elite Google Maps Marketing SEO Package (7 keywords)

Hosting & Security

Domain Management

Web Maintenance

Live Dashboard Reporting

Email Support

Phone Support

Review Software

Call Tracking

ADA Compliance Website Package Feature

Dedicated Account Manager
Starting as low as
Advanced Website Optimized for SEO

Domination Google Maps Marketing SEO Package (10 keywords)

Hosting & Security

Domain Management

Web Maintenance

Live Dashboard Reporting

Email Support

Phone Support

Review Software

Call Tracking

ADA Compliance Website Package Feature

Senior Account Manager

Local Services Management
** Ask how you can get your free website when you sign up with one of our packages! **
Digital Marketing and SEO for Solar Businesses
Sustainable Energy Is the Next Global Trend
We Put Your Business in The Spotlight.
Digital Marketing
Solutions for Solar Companies
Ehlen Analytics is a full-service online marketing agency that specializes in offering result-oriented digital marketing solutions for solar companies like yours. Our team of industry-best digital marketers combines paid and organic advertising channels to ensure you get an online presence and increased prospects that convert into values.
At Ehlen Analytics, we know that the long-term success of your solar power business rests on having a steady stream of new clients. When you partner with us for a custom digital marketing strategy – you enjoy a whooping increase in solar power leads, traffic, and greater brand visibility.
Whether you have an existing website or need a custom upgrade – Ehlen Analytics does the hard work for you.
Ehlen Analytics Is Here For You
Every day there are thousands of people searching for
"residential solar cells"
and
"solar providers in my area."
These people are just inches away from becoming customers — and with SEO, we make sure they find your site. Ehlen Analytics ensures that all searches are directed toward your website while influencing visitors to become your next client.
Being a solar-providing company, your website is your no.1 marketing and sales tool for your business, not an online brochure. Our services help you leverage the power of your website by generating hundreds of leads per month from homeowners in your area.
We have the industry's best SEO, content strategists, social media experts, and PPC specialists to reflect your passion, vision, and excellent offerings vis-à-vis solar through your online platforms.
Reach more local customers with solar marketing at Ehlen Analytics!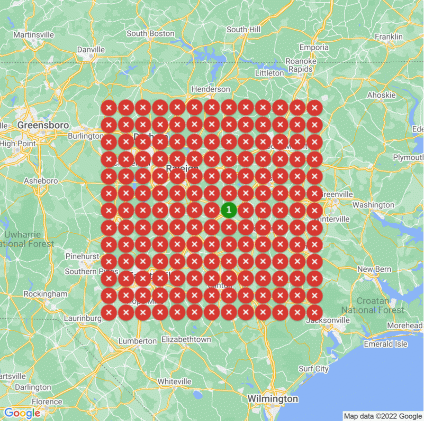 Guaranteed Leads For Your Solar Company
We go far beyond great content and a great website;
we ask the question:
How do we get solar power leads that are qualified, and will bring real results?
And we answer it with our guaranteed leads program.
We offer
100% Guaranteed Sit-Down Appointments

with the/property owner across 2 services:
Residential Solar
Can you guarantee that people looking for residential solar solutions will head toward your website or fill out the form? Well, Ehlen Analytics can!
Our exquisite team guarantees that homeowners of all ages prefer your services over competitors when looking out for solar power near them.
Unlike other lead gen agencies, we have:
Already spoken to the homeowner for up to 1 hour, prequalifying them
Educated them on the benefits of solar before you ever talk to them.
Called and texted to confirm the day of the appointment.