Starting as low as
Website Optimized for SEO

Basic Google Maps Marketing SEO Package (3 keywords)

Hosting & Security

Domain Management

Web Maintenance

Live Dashboard Reporting

Email Support
Starting as low as
Website Optimized for SEO

Standard Google Maps Marketing SEO Package (5 keywords)

Hosting & Security

Domain Management

Web Maintenance

Live Dashboard Reporting

Email Support

Phone Support

Review Software

Call Tracking
Starting as low as
Website Optimized for SEO

Elite Google Maps Marketing SEO Package (7 keywords)

Hosting & Security

Domain Management

Web Maintenance

Live Dashboard Reporting

Email Support

Phone Support

Review Software

Call Tracking

ADA Compliance Website Package Feature

Dedicated Account Manager
Starting as low as
Advanced Website Optimized for SEO

Domination Google Maps Marketing SEO Package (10 keywords)

Hosting & Security

Domain Management

Web Maintenance

Live Dashboard Reporting

Email Support

Phone Support

Review Software

Call Tracking

ADA Compliance Website Package Feature

Senior Account Manager

Local Services Management
** Ask how you can get your free website when you sign up with one of our packages! **
Digital Marketing and SEO for Roofing Companies
Thousands Of People Search Google for A "Roofing Company Near Me" Each Month
As a residential or commercial roofer, your continued success rests on having a steady flow of new clients – and while word-of-mouth is a tried-and-true method – it can only take you so far.
At Ehlen Analytics, we know that new leads keep business operations flowing smoothly. When you partner with us, you can grow your operations and your team, without spending your energy sourcing new customers.
We give your business a consistent and reliable source of leads and new customers – so you can focus on what you do best- serving clients with impeccable roofing services.
Ehlen Analytics Is Here For You
Web Design for
Roofing Companies
While a website is your modern-day "storefront" – it needs to run as if it has a silent salesman inside, persuading visitors to choose your roofing services instead of your competitor's. That's why beyond the design itself, we fill your website with premium content primed for one main goal: getting visitors to schedule a roofing appointment with you.
We know your work speaks for itself, but to persuade prospects to browse through your gallery of recent work – you'll need great content to drive them there. That's where we come- Ehlen Analytics!
We plan and run ads that are personalized and powerful to convert prospects into clients. Our impeccable ads services significantly boost your reach and appeal.
Ehlen Analytics assures quality leads that convert into long-term clients!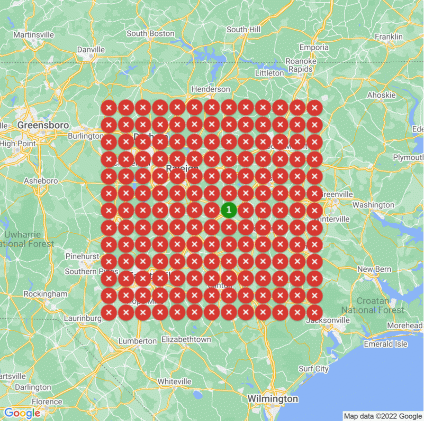 We go far beyond great content and a great website; we ask the question:
How do we get roofing leads that are exclusive to you, that are qualified, and that will bring real results?
And we answer it with our guaranteed lead program.
We offer
100% Guaranteed Sit-Down Appointments

with the homeowner/property owner across 2 services:
Residential Roofing
Not only do we offer a guaranteed meeting with the owner, but we also offer a guaranteed inspection.
Unlike other digital marketing agencies, you can return the appointment to us for a 100% credit if you don't meet with the property owner and inspect the roof.
Commercial Roofing
We guarantee that you will meet with the commercial property owner and have an opportunity to inspect the roof for potential risks.
Our program also guarantees that homeowners will not be under contract with any other roofing company.
Unlike online-generated tire kicker leads, we have:
Already spoken to the property owner for up to 1 hour, prequalifying them
Called and texted to confirm the day of the appointment
Warmed leads up by the time your sales rep shows up at their house to do their pitch