Starting as low as
Website Optimized for SEO

Basic Google Maps Marketing SEO Package (3 keywords)

Hosting & Security

Domain Management

Web Maintenance

Live Dashboard Reporting

Email Support
Starting as low as
Website Optimized for SEO

Standard Google Maps Marketing SEO Package (5 keywords)

Hosting & Security

Domain Management

Web Maintenance

Live Dashboard Reporting

Email Support

Phone Support

Review Software

Call Tracking

**ADA Compliance Website Package Feature (See Details Below)
Starting as low as
Website Optimized for SEO

Elite Google Maps Marketing SEO Package (7 keywords)

Hosting & Security

Domain Management

Web Maintenance

Live Dashboard Reporting

Email Support

Phone Support

Review Software

Call Tracking

**ADA Compliance Website Package Feature (See Details Below)

Dedicated Account Manager
Starting as low as
WordPress Website Optimized for SEO

Domination Google Maps Marketing SEO Package (10 keywords)

Hosting & Security

Domain Management

Web Maintenance

Live Dashboard Reporting

Email Support

Phone Support

Review Software

Call Tracking

**ADA Compliance Website Package Feature (Included)

Social Media Dashboard

Senior Account Manager

Local Services Management
**ADA Compliance Website Package Feature - This package feature is only available as an add on feature for Packages #2 & #3. Included in package #4. The addition of this feature shall incur a flat cost of $99 / month in addition to the package cost displayed above.**
Expand Your Restoration Business with Advanced Marketing Solutions.
Unlimited Leads and Branding with Ehlen Analytics
As a Restoration business, we know that people count on you when disaster strikes. So here at Ehlen Analytics, we want you to know that you can count on us for a professional, premium, and polished digital marketing strategy that presents you as the only name to call.
We are here to offer you our years of experience and expertise in digital marketing for restoration companies. From creating a strategy to implementation, we will transform your restoration business from good to great.
Ehlen Analytics makes it our mission to secure the right leads for you, so you can focus on serving your customers and growing your operations.
Ehlen Analytics Is Here For You
Strategic Web
Design for Restoration Businesses
Attracting new customers and boosting sales depends heavily on your web design.
After all, your website acts as a digital storefront, operating at all hours of the day. You need to make sure it frames your restoration business in the best possible way while outranking your competitors.
It's more than just choosing a design and colors – it's about carefully arranging every aspect of your site's layout and navigation to influence sales and conversions.
Through our years of marketing experience, we've become familiar with every single revenue-generating web design principle, so you can enjoy a website that sells your services while you focus on driving excellent customer service.
Get in touch with Expert SEO to help you grow your business!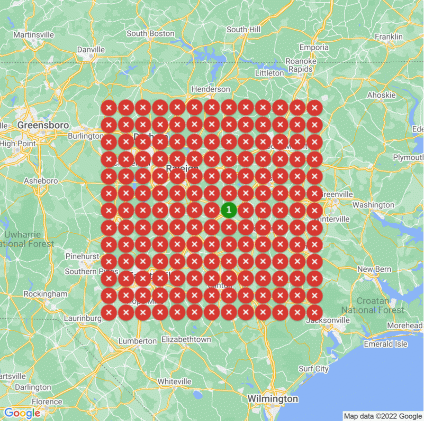 Guaranteed Results for Your Restorative Firm
We go far beyond great content and a great website;
we ask the question:
How do we get restoration services leads that are qualified, and will bring real results?
And we answer it with our guaranteed leads program.
The
Americans with Disabilities Act (ADA)

is the United States' most important law regarding accessibility and civil rights for people with disabilities.
ADA Highlight #1
Employers have to make accommodations for employees with disabilities to be able to do their jobs, including disability-friendly entrances, disability-friendly bathrooms, and the right kind of chairs, desks, and office equipment.
ADA Highlight #2
Businesses of all types have to make it possible for customers with disabilities to access their services, requiring them to make modifications to their premises like wheelchair ramps, accessible bathrooms, American Sign Language (ASL) interpretations, and accommodation for service animals.
Approximately 85% of ADA lawsuits in federal and state courts during 2018 were filed against small and medium retail businesses.
The average ADA website lawsuit settlement still comes to $35,000.
1 in 4 adults have a disability that may prevent them from using your website properly. That is about 25% of online users!