Starting as low as
Website Optimized for SEO

Basic Google Maps Marketing SEO Package (3 keywords)

Hosting & Security

Domain Management

Web Maintenance

Live Dashboard Reporting

Email Support
Starting as low as
Website Optimized for SEO

Standard Google Maps Marketing SEO Package (5 keywords)

Hosting & Security

Domain Management

Web Maintenance

Live Dashboard Reporting

Email Support

Phone Support

Review Software

Call Tracking

**ADA Compliance Website Package Feature (See Details Below)
Starting as low as
Website Optimized for SEO

Elite Google Maps Marketing SEO Package (7 keywords)

Hosting & Security

Domain Management

Web Maintenance

Live Dashboard Reporting

Email Support

Phone Support

Review Software

Call Tracking

**ADA Compliance Website Package Feature (See Details Below)

Dedicated Account Manager
Starting as low as
WordPress Website Optimized for SEO

Domination Google Maps Marketing SEO Package (10 keywords)

Hosting & Security

Domain Management

Web Maintenance

Live Dashboard Reporting

Email Support

Phone Support

Review Software

Call Tracking

**ADA Compliance Website Package Feature (Included)

Social Media Dashboard

Senior Account Manager

Local Services Management
**ADA Compliance Website Package Feature - This package feature is only available as an add on feature for Packages #2 & #3. Included in package #4. The addition of this feature shall incur a flat cost of $99 / month in addition to the package cost displayed above.**
Outrank Competitors with Plumber Web Design
BUILD WEB PRESENCE WITH UNIQUE WEB DESIGN FOR PLUMBING AT EHLEN ANALYTICS
A well-designed website is what you need if you are a plumbing firm, manufacturer of plumbing equipment, contractor, or solo plumber who is having trouble getting clients or closing any deals. Consider your plumbing website designed by experts at Ehlen Analytics as your online portfolio and a 24-hour online store.
You may increase organic traffic to your website for plumbing services by creating content specifically for SEO. Because of the personalization, you can be confident that substantial portions of the people who visit your websites are potential clients. By doing this, you'll have a better chance of getting those visitors to become clients. Our plumbing web design service promises to generate a ton of leads and sales at a fraction of the cost of other conventional advertising and marketing strategies.
Ehlen Analytics Is Here For You
Best SEO
Services for Plumbing Contractors
Designing websites for plumbers is a specialty of Ehlen Analytics. In addition to being visually beautiful, our plumbing websites will appear in the top search results on different platforms. More interested clients will visit your business the higher your rating.
We provide a full range of services, including SEO-friendly content and aesthetically attractive web design for plumbing goods and services. Regardless of your financial constraints, we can build a fresh website specifically for your company's requirements.
Our main goal is to build a website that can convert as many website visitors as possible into paying clients. This can only happen if we draw in organic traffic from web users looking for plumbing businesses, goods, and services.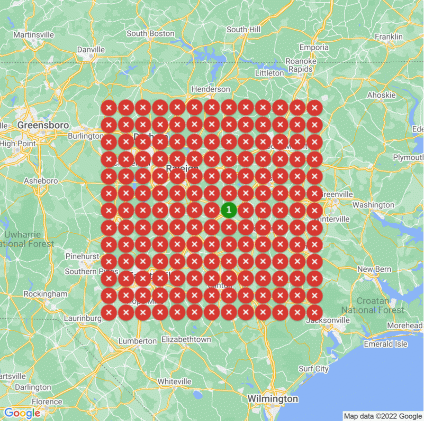 The Reasons Plumbers Adore Our Websites
Let our staff assist in reviving your company and boosting sales in your line of business. Visit our website or use the live chat feature to contact our staff. You will get the following when you select Ehlen Analytics as your plumber website design partner:
A group that appreciate the plumbing company from the owner's point of view
A project manager who works with you to ensure that your website launches on schedule and within your budget.
A plumbing website that meets your expectations and looks great.
The
Americans with Disabilities Act (ADA)

is the United States' most important law regarding accessibility and civil rights for people with disabilities.
ADA Highlight #1
Employers have to make accommodations for employees with disabilities to be able to do their jobs, including disability-friendly entrances, disability-friendly bathrooms, and the right kind of chairs, desks, and office equipment.
ADA Highlight #2
Businesses of all types have to make it possible for customers with disabilities to access their services, requiring them to make modifications to their premises like wheelchair ramps, accessible bathrooms, American Sign Language (ASL) interpretations, and accommodation for service animals.
Approximately 85% of ADA lawsuits in federal and state courts during 2018 were filed against small and medium retail businesses.
The average ADA website lawsuit settlement still comes to $35,000.
1 in 4 adults have a disability that may prevent them from using your website properly. That is about 25% of online users!