Starting as low as
Website Optimized for SEO

Basic Google Maps Marketing SEO Package (3 keywords)

Hosting & Security

Domain Management

Web Maintenance

Live Dashboard Reporting

Email Support
Starting as low as
Website Optimized for SEO

Standard Google Maps Marketing SEO Package (5 keywords)

Hosting & Security

Domain Management

Web Maintenance

Live Dashboard Reporting

Email Support

Phone Support

Review Software

Call Tracking
Starting as low as
Website Optimized for SEO

Elite Google Maps Marketing SEO Package (7 keywords)

Hosting & Security

Domain Management

Web Maintenance

Live Dashboard Reporting

Email Support

Phone Support

Review Software

Call Tracking

ADA Compliance Website Package Feature

Dedicated Account Manager
Starting as low as
Advanced Website Optimized for SEO

Domination Google Maps Marketing SEO Package (10 keywords)

Hosting & Security

Domain Management

Web Maintenance

Live Dashboard Reporting

Email Support

Phone Support

Review Software

Call Tracking

ADA Compliance Website Package Feature

Senior Account Manager

Local Services Management
** Ask how you can get your free website when you sign up with one of our packages! **
HVAC Digital Marketing and SEO Services
Responsive HVAC Web Design
ATTRACT POTENTIAL CLIENTS WITH WEB DESIGN BY EHLEN ANALYTICS EXPERTS
Are you the owner of an HVAC firm that is dissatisfied with the service and lack of results provided by your existing website design and marketing provider? At Ehlen Analytics, we've taken the tools that big companies generally utilize in their online marketing campaigns and made them accessible to small business owners like you.
With the best HVAC web design, Ehlen Analytics assists contractor companies in expanding their businesses through digital marketing and website creation. A comprehensive range of services is available from our HVAC web design company to help our clients succeed in generating leads.
We combine pay-per-click and search engine optimization through coordinated marketing efforts to assist our clients in generating local leads. Our team of web designers has years of experience creating amazing, mobile-friendly HVAC websites. We concentrate on providing HVAC companies with innovative and effective lead solutions.
Ehlen Analytics Is Here For You
Best SEO
Services for HVAC Contractors
Starting a suitable SEO strategy with high traffic, low-competition, and quality keywords can boost the number of targeted visitors to your website. Because the keywords they are searching for are highly specialized to meet their needs, these focused visitors are "money customers." We can improve the quality of visitors who come to your website and are prepared to purchase by focusing on these long-tail keywords. Our HVAC contractor SEO services are the result of years of experience working directly with HVAC industry-specific marketing initiatives.
There is a significant shift in your website's performance when you rank high in search engines for relevant keywords. It's a wise decision to use SEO for your HVAC business. It's critical to move quickly because your competition is joining the cause at an increasing rate every day.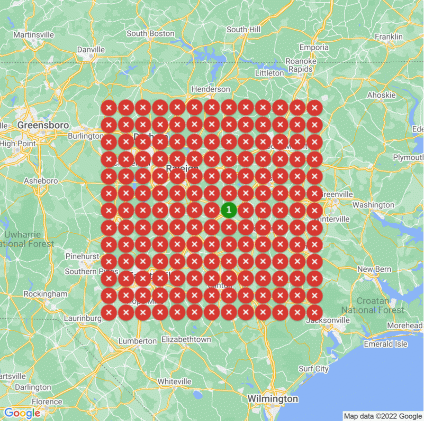 Why Opt for Ehlen Analytics while Designing HVAC Websites?
You've come to the right place if you run an HVAC company and are seeking someone to boost your web marketing. Call us right away! The advantages listed below are what you receive when you choose us as your HVAC website design partner:
Website development, search engine optimization, site maintenance, and conversion optimization are all included in our full-suite HVAC website design services.
Building a website that generates qualified leads and sales requires a devoted team of web design experts, including web developers, designers, and SEO specialists.
Contact Ehlen Analytics right away to see how we can grow your HVAC company.
The
Americans with Disabilities Act (ADA)

is the United States' most important law regarding accessibility and civil rights for people with disabilities.
ADA Highlight #1
Employers have to make accommodations for employees with disabilities to be able to do their jobs, including disability-friendly entrances, disability-friendly bathrooms, and the right kind of chairs, desks, and office equipment.
ADA Highlight #2
Businesses of all types have to make it possible for customers with disabilities to access their services, requiring them to make modifications to their premises like wheelchair ramps, accessible bathrooms, American Sign Language (ASL) interpretations, and accommodation for service animals.
Approximately 85% of ADA lawsuits in federal and state courts during 2018 were filed against small and medium retail businesses.
The average ADA website lawsuit settlement still comes to $35,000.
1 in 4 adults have a disability that may prevent them from using your website properly. That is about 25% of online users!