Starting as low as
Website Optimized for SEO

Basic Google Maps Marketing SEO Package (3 keywords)

Hosting & Security

Domain Management

Web Maintenance

Live Dashboard Reporting

Email Support
Starting as low as
Website Optimized for SEO

Standard Google Maps Marketing SEO Package (5 keywords)

Hosting & Security

Domain Management

Web Maintenance

Live Dashboard Reporting

Email Support

Phone Support

Review Software

Call Tracking
Starting as low as
Website Optimized for SEO

Elite Google Maps Marketing SEO Package (7 keywords)

Hosting & Security

Domain Management

Web Maintenance

Live Dashboard Reporting

Email Support

Phone Support

Review Software

Call Tracking

ADA Compliance Website Package Feature

Dedicated Account Manager
Starting as low as
Advanced Website Optimized for SEO

Domination Google Maps Marketing SEO Package (10 keywords)

Hosting & Security

Domain Management

Web Maintenance

Live Dashboard Reporting

Email Support

Phone Support

Review Software

Call Tracking

ADA Compliance Website Package Feature

Senior Account Manager

Local Services Management
** Ask how you can get your free website when you sign up with one of our packages! **
Digital Marketing and SEO for Hardscaping Companies
Exclusive Hardscaping Website Designs
GET INSPIRATION FOR THE BEST HARDSCAPING WEBSITES FROM EHLEN ANALYTICS
A top digital marketing firm for hardscape builders, Ehlen Analytics is committed to successfully expanding your hardscaping company. Pros utilize web marketing solutions to increase your hardscaping clientele. We can assist you in creating and managing an Internet marketing strategy so you can accomplish your objectives, whether you want to boost conversions, get more visitors to your website, or both.
With a professional site design, we prevent your company from losing precious clients, leads, and income to the competition. The hub of your digital marketing tools is your website. You may maximize the effectiveness of your digital online marketing with the assistance of a business like Ehlen Analytics. Our team of web designers creates websites that enable you to attract more visitors and clients. We achieve this by keeping the website design for a hardscaping company straightforward.
Give your company a website that is user-friendly, appealing, and responsive.
Ehlen Analytics Is Here For You
Best SEO
Services for Hardscaping Contractors
Your business can acquire a competitive edge for search results by utilizing our cutting-edge SEO strategies. Get a personalized SEO strategic plan from our award-winning team, and start bringing leads and clients to your company right away. Boost your internet presence right now!
Usability, design, and content of your website all influence customers' and clients' purchasing decisions. Our website conversion rate optimization design services will provide your website with a competitive edge in the online market.
You know exactly what you are receiving when you use Ehlen Analytics' search engine optimization services. There is no secret payment system or mystical wand.
Each SEO service plan includes a list of concrete deliverables that keep you updated every step of the way.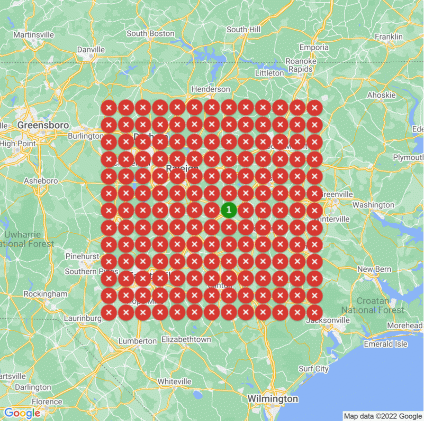 What's Included with Our Website Design Services for Hardscaping?
For every website we develop for a hardscaping business, we use the newest technologies.
Ehlen Analytics will take exceptional care of the design of your website.
The
Americans with Disabilities Act (ADA)

is the United States' most important law regarding accessibility and civil rights for people with disabilities.
ADA Highlight #1
Employers have to make accommodations for employees with disabilities to be able to do their jobs, including disability-friendly entrances, disability-friendly bathrooms, and the right kind of chairs, desks, and office equipment.
ADA Highlight #2
Businesses of all types have to make it possible for customers with disabilities to access their services, requiring them to make modifications to their premises like wheelchair ramps, accessible bathrooms, American Sign Language (ASL) interpretations, and accommodation for service animals.
Approximately 85% of ADA lawsuits in federal and state courts during 2018 were filed against small and medium retail businesses.
The average ADA website lawsuit settlement still comes to $35,000.
1 in 4 adults have a disability that may prevent them from using your website properly. That is about 25% of online users!