Web Design Made For Contractors
Ehlen Analytics offers you the exact Website you need at an affordable price
Imagine having a website that takes only 5 minutes of your own time and our team does the rest. The end result is a fast loading website with an SEO foundation that is ready to rank you at the very top of Google. The process is 100% hands off for you and includes written content and visual content as well.
Our websites are built to rank on desktop and mobile. Our website templates are proven 6 and 7 figure producers. You provide us with the basic details within 5 minutes, and let us do the rest to give you the time you need to run your business. We are experts in Digital Marketing just like you are the expert at running your company.
Make this the last website you ever need that generates you revenue online!
Ehlen Analytics Is Here For You
Web
Design for Contractors
Ehlen Analytics is the bridge between your website and prospects. We connect with your business to develop a website that positions you as an ideal and reliable choice in your area while keeping strategic and user-friendly design in mind.
Not only this but our web design and development experts also focus on helping you to outrank your competitor by designing a highly intuitive website design to communicate your passion and dedication towards providing unparalleled contractor services. Moreover, our specialized content marketing team ensures that every word on your website has a purpose and drives growth in terms of leads, searches, or branding.
Take your residential and commercial services to the next level with digital marketing from Ehlen Analytics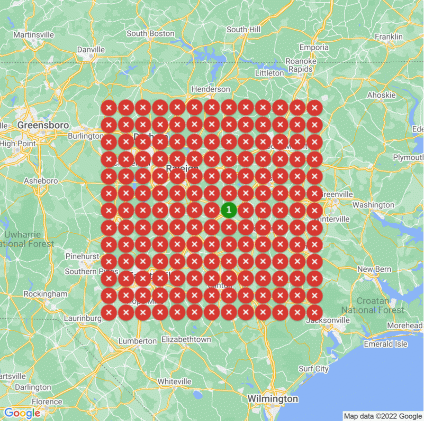 Go from invisible to #1 in your local market
Guaranteed Increase in your Google Business Profile Rankings
Visibility = Traffic = Phone Calls = Revenue
The
Americans with Disabilities Act (ADA)

is the United States' most important law regarding accessibility and civil rights for people with disabilities.
ADA Highlight #1
Employers have to make accommodations for employees with disabilities to be able to do their jobs, including disability-friendly entrances, disability-friendly bathrooms, and the right kind of chairs, desks, and office equipment.
ADA Highlight #2
Businesses of all types have to make it possible for customers with disabilities to access their services, requiring them to make modifications to their premises like wheelchair ramps, accessible bathrooms, American Sign Language (ASL) interpretations, and accommodation for service animals.
Approximately 85% of ADA lawsuits in federal and state courts during 2018 were filed against small and medium retail businesses.
The average ADA website lawsuit settlement still comes to $35,000.
1 in 4 adults have a disability that may prevent them from using your website properly. That is about 25% of online users!