Starting as low as
Website Optimized for SEO

Basic Google Maps Marketing SEO Package (3 keywords)

Hosting & Security

Domain Management

Web Maintenance

Live Dashboard Reporting

Email Support
Starting as low as
Website Optimized for SEO

Standard Google Maps Marketing SEO Package (5 keywords)

Hosting & Security

Domain Management

Web Maintenance

Live Dashboard Reporting

Email Support

Phone Support

Review Software

Call Tracking

**ADA Compliance Website Package Feature (See Details Below)
Starting as low as
Website Optimized for SEO

Elite Google Maps Marketing SEO Package (7 keywords)

Hosting & Security

Domain Management

Web Maintenance

Live Dashboard Reporting

Email Support

Phone Support

Review Software

Call Tracking

**ADA Compliance Website Package Feature (See Details Below)

Dedicated Account Manager
Starting as low as
WordPress Website Optimized for SEO

Domination Google Maps Marketing SEO Package (10 keywords)

Hosting & Security

Domain Management

Web Maintenance

Live Dashboard Reporting

Email Support

Phone Support

Review Software

Call Tracking

**ADA Compliance Website Package Feature (Included)

Social Media Dashboard

Senior Account Manager

Local Services Management
**ADA Compliance Website Package Feature - This package feature is only available as an add on feature for Packages #2 & #3. Included in package #4. The addition of this feature shall incur a flat cost of $99 / month in addition to the package cost displayed above.**
Get an Electrician Website That Drives Leads
EHLEN ANALYTICS CAN HELP YOU CONVERT MORE SITE VISITORS INTO LEADS
Electricians and electrical businesses no longer rely on client recommendations and print advertisements to bring in new clients. Most visitors' first impression of your company comes from the way your website is designed. Your website should be as contemporary, user-friendly, and in line with your marketing objectives as possible. Though it could appear like a difficult task. Fortunately, Ehlen Analytics has professionals who can assist you in designing or redesigning your website so that it will dazzle any potential customers that visit it.
You may get in touch with us online right now to ask a question about our electrician web design services, which will provide you with a quick, SEO-friendly, and responsive website.
Ehlen Analytics Is Here For You
Increase Leads
for Electrical Contractors with SEO
For most business owners, creating a reliable electrician website design is not an easy task. Fortunately for you, award-winning site design services for electricians and electrical companies are available from Ehlen Analytics, a top digital marketing firm.
Based on your preferences and business requirements, we create a unique website that is optimized for search engines, mobile devices, and—most importantly—your target customers. You receive a website that wows potential clients and brings in the sales you've been longing for.
Grow your company with Ehlen Analytics, and we'll help you attract more customers for your electrical company by helping you reach your target audience.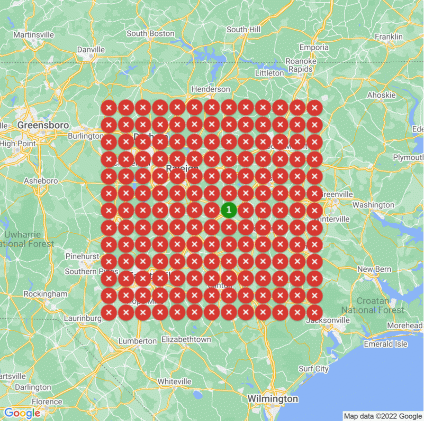 Why is a Professional Website Design for an Electrician Required?
We develop cutting-edge strategies to improve your online visibility. In a digital environment that is constantly evolving, Ehlen Analytics drives outcomes.
Our specialists are interested in learning about what makes the website special so we can design an interesting site that reflects everything unique about YOU.
Your website gives your company the chance to connect with potential clients whenever and wherever they are.
The
Americans with Disabilities Act (ADA)

is the United States' most important law regarding accessibility and civil rights for people with disabilities.
ADA Highlight #1
Employers have to make accommodations for employees with disabilities to be able to do their jobs, including disability-friendly entrances, disability-friendly bathrooms, and the right kind of chairs, desks, and office equipment.
ADA Highlight #2
Businesses of all types have to make it possible for customers with disabilities to access their services, requiring them to make modifications to their premises like wheelchair ramps, accessible bathrooms, American Sign Language (ASL) interpretations, and accommodation for service animals.
Approximately 85% of ADA lawsuits in federal and state courts during 2018 were filed against small and medium retail businesses.
The average ADA website lawsuit settlement still comes to $35,000.
1 in 4 adults have a disability that may prevent them from using your website properly. That is about 25% of online users!