Starting as low as
Website Optimized for SEO

Basic Google Maps Marketing SEO Package (3 keywords)

Hosting & Security

Domain Management

Web Maintenance

Live Dashboard Reporting

Email Support
Starting as low as
Website Optimized for SEO

Standard Google Maps Marketing SEO Package (5 keywords)

Hosting & Security

Domain Management

Web Maintenance

Live Dashboard Reporting

Email Support

Phone Support

Review Software

Call Tracking
Starting as low as
Website Optimized for SEO

Elite Google Maps Marketing SEO Package (7 keywords)

Hosting & Security

Domain Management

Web Maintenance

Live Dashboard Reporting

Email Support

Phone Support

Review Software

Call Tracking

ADA Compliance Website Package Feature

Dedicated Account Manager
Starting as low as
Advanced Website Optimized for SEO

Domination Google Maps Marketing SEO Package (10 keywords)

Hosting & Security

Domain Management

Web Maintenance

Live Dashboard Reporting

Email Support

Phone Support

Review Software

Call Tracking

ADA Compliance Website Package Feature

Senior Account Manager

Local Services Management
** Ask how you can get your free website when you sign up with one of our packages! **
Digital Marketing and SEO for Cleaning Companies
Among Hundreds of Competitors
Ehlen Analytics Positions Your Cleaning Company as The First Choice
People depend on the internet to find cleaning companies around their area that offer the appropriate sanitization services that befit their requirements. Having a well-optimized website is important for an online cleaning company to ensure online visibility.
Ehlen Analytics does all the digital marketing work for you so that you can rest assured that your online marketing is being handled by the experts. We do more than just put you on the map, we put you on top. We aim to make you the no. 1 choice for cleaning services in your region.
Provide what your business deserves- data-driven strategies and campaigns boosting online presence and overall searchability.
Ehlen Analytics Is Here For You
Web
Design for Cleaning Companies
Ehlen Analytics is the bridge between your website and prospects. We connect with your business to develop a website that positions you as an ideal and reliable choice in your area while keeping strategic and user-friendly design in mind.
Not only this but our web design and development experts also focus on helping you to outstand your competitor by designing a highly intuitive website design to communicate your passion and dedication towards providing unparalleled cleaning services. Moreover, our specialized content marketing team ensures that every word on your website has a purpose and drives growth in terms of leads, searches, or branding.
Take your residential or commercial cleaning services to the next level with digital marketing from Ehlen Analytics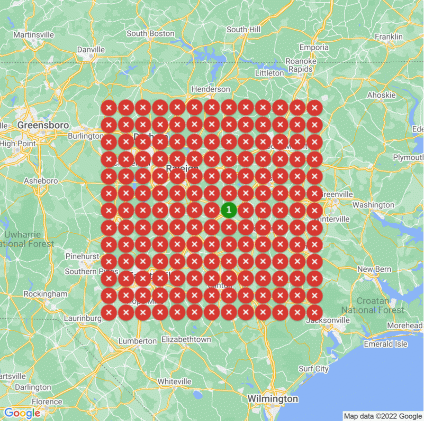 We go far beyond great content and a great website; we ask the question:
How do we get cleaning services leads that are qualified, and will bring real results?
And we answer it with our guaranteed leads program.
The
Americans with Disabilities Act (ADA)

is the United States' most important law regarding accessibility and civil rights for people with disabilities.
ADA Highlight #1
Employers have to make accommodations for employees with disabilities to be able to do their jobs, including disability-friendly entrances, disability-friendly bathrooms, and the right kind of chairs, desks, and office equipment.
ADA Highlight #2
Businesses of all types have to make it possible for customers with disabilities to access their services, requiring them to make modifications to their premises like wheelchair ramps, accessible bathrooms, American Sign Language (ASL) interpretations, and accommodation for service animals.
Approximately 85% of ADA lawsuits in federal and state courts during 2018 were filed against small and medium retail businesses.
The average ADA website lawsuit settlement still comes to $35,000.
1 in 4 adults have a disability that may prevent them from using your website properly. That is about 25% of online users!