Starting as low as
Website Optimized for SEO

Basic Google Maps Marketing SEO Package (3 keywords)

Hosting & Security

Domain Management

Web Maintenance

Live Dashboard Reporting

Email Support
Starting as low as
Website Optimized for SEO

Standard Google Maps Marketing SEO Package (5 keywords)

Hosting & Security

Domain Management

Web Maintenance

Live Dashboard Reporting

Email Support

Phone Support

Review Software

Call Tracking

**ADA Compliance Website Package Feature (See Details Below)
Starting as low as
Website Optimized for SEO

Elite Google Maps Marketing SEO Package (7 keywords)

Hosting & Security

Domain Management

Web Maintenance

Live Dashboard Reporting

Email Support

Phone Support

Review Software

Call Tracking

**ADA Compliance Website Package Feature (See Details Below)

Dedicated Account Manager
Starting as low as
WordPress Website Optimized for SEO

Domination Google Maps Marketing SEO Package (10 keywords)

Hosting & Security

Domain Management

Web Maintenance

Live Dashboard Reporting

Email Support

Phone Support

Review Software

Call Tracking

**ADA Compliance Website Package Feature (Included)

Senior Account Manager

Local Services Management
**ADA Compliance Website Package Feature - This package feature is only available as an add on feature for Packages #2 & #3. Included in package #4. The addition of this feature shall incur a flat cost of $99 / month in addition to the package cost displayed above.**
Build Trust and Get More Customers
PROFESSIONAL AUTOMOTIVE WEB DESIGN BY EXPERTS AT EHLEN ANALYTICS
You put a lot of effort into growing your company; why not delegate some of the work to a team that is specifically focused on designing automotive websites? Your online reputation matters whether you run a tiny repair business or a large national manufacturer. With experience working with a range of automotive firms, Ehlen Analytics is a market leader in the design and development of automotive websites.
Automobile dealerships and vehicle repair facilities are the company's primary clientele. Ehlen Analytics is a full-service website design and development firm. By creating a website, we can be sure that you'll be delighted with your new look and all of the functionality.
We at Ehlen Analytics are experts in creating websites for auto dealers, including complete dealership management systems, websites for parts and services, and more.
Ehlen Analytics Is Here For You
Best SEO
Services for Automotive Contractors
By acting as your one-stop web solution for upgrading your current dealership, we strive to be a pioneer in the automotive sector.Your website's visitors will start contacting you as soon as they load it. It may take more than just "looks" to design a website that effectively conveys your business message and generates leads. Your website needs to be user-friendly, up-to-date with web standards, focus on important contact information, encourage conversion in e-commerce apps, and use search engine optimization (SEO). Our Web Design team has the resources required to ensure you achieve your goals in the most efficient way possible because they have years of expertise in building website components for automotive dealerships.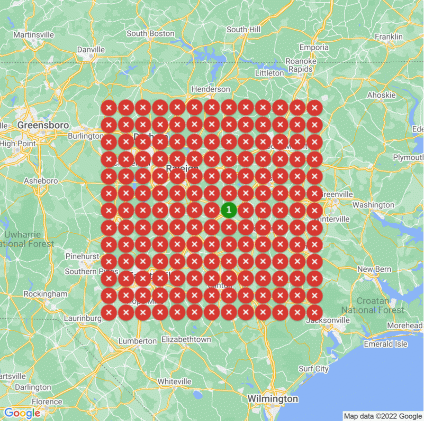 Why Contact Us for Automotive Web Design Services?
Look no further if you're seeking a web partner with expertise in automotive website design, development, and marketing services. Check out the below-mentioned reason that illustrates the continuous increase in the number of valued clients with us:
By creating a user-friendly, clean website that addresses user issues directly, our web design team may assist in preventing customers from swiftly leaving your automobile website.
We create cutting-edge, quickly loaded websites that not only look fantastic but also provide an excellent online experience for your customers.
The
Americans with Disabilities Act (ADA)

is the United States' most important law regarding accessibility and civil rights for people with disabilities.
ADA Highlight #1
Employers have to make accommodations for employees with disabilities to be able to do their jobs, including disability-friendly entrances, disability-friendly bathrooms, and the right kind of chairs, desks, and office equipment.
ADA Highlight #2
Businesses of all types have to make it possible for customers with disabilities to access their services, requiring them to make modifications to their premises like wheelchair ramps, accessible bathrooms, American Sign Language (ASL) interpretations, and accommodation for service animals.
Help people with disabilities access your website
Approximately 85% of ADA lawsuits in federal and state courts during 2018 were filed against small and medium retail businesses.
The average ADA website lawsuit settlement still comes to $35,000.
1 in 4 adults have a disability that may prevent them from using your website properly. That is about 25% of online users!